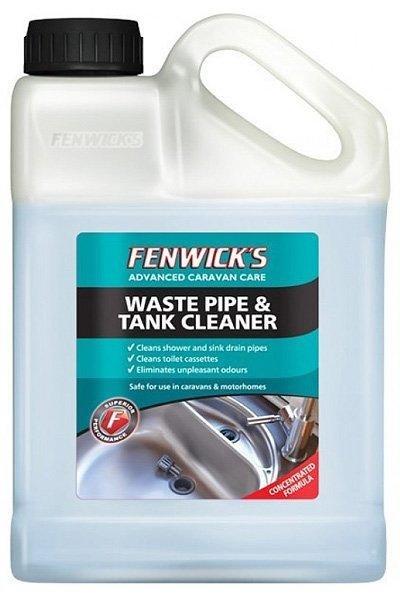 In a highly concentrated formula, the Fenwicks Waste Pipe & Tank Cleaner (1 Litre) effectively removes odour and stubborn stains from your waste tank, caravan and motor home.Cleans shower and sink drain pipes, toilet cassettes and waste tanksRemoves unpleasant odour and stainsClears blocked pipesHighly concentrated formulaVolume: 1 litreWeight: 1.1kg
Best Price: £6.00 from Ultimate Outdoors
| Stockist | Catalogue Product Name | Price | |
| --- | --- | --- | --- |
| | Fenwicks Waste Pipe & Tank Cleaner (1 Litre) - Multi/1L, Multi/1L | £6.00 | Visit Store |
Similar Products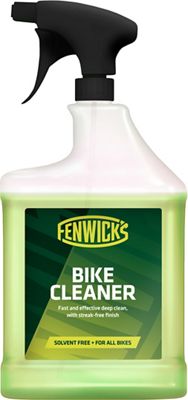 Fenwicks FS-10 Bike Cleaner - 1 Litre
Fenwicks FS-10 Bike CleanerFrom the minute you start using FS-10, you'll know that something is very different. Not only do the natural ingredients smell nice, but they also enhance the performance of FS-10. Formulated to encourage maintenance, FS-10 not only cleans deeply, but also makes the whole...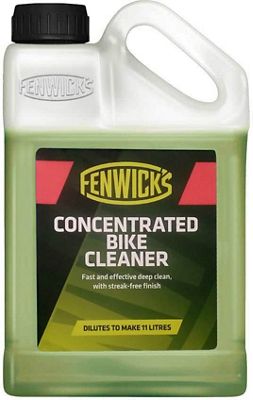 Fenwicks Concentrated Bike Cleaner (1L) - 1 Litre
Fenwicks Concentrated Bike Cleaner (1L)Highly effective for removing whatever the road, track or trail throws up on to your bike, Fenwicks advanced formula ensures its Concentrated Bike Cleaner speeds up your cleaning process. It's safe for use on all materials including carbon fibre and on painted...

Fenwicks Beaded Hand Cleaner - 500ml
Fenwicks Beaded Hand CleanerFenwick's HC-1 hand cleaner has a solvent free, non-abrasive polybead formula. It is highly effective at removing workshop grime and grease and can be applied to wet or dry hands. Features Aids removal of grease and grime Solvent free Biodegradable Kind to skin...